Annabel Toole's Background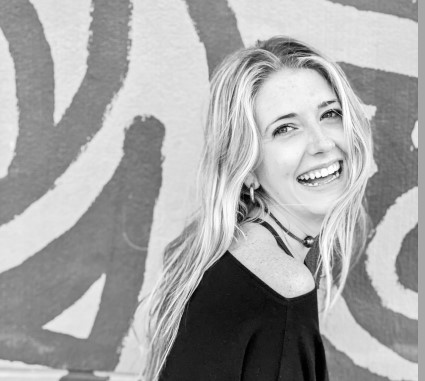 Annabel's lighthearted yet grounding class will leave you feeling balanced and restored. Her breath-centered practice aims to quiet the mind.
Her sequencing emphasizes mindfulness toward the present moment, utilizing functional, slow movement to embody openness and ease.
She is inspired by the body's natural energy and its evolution through asana practice. This invites us to discover joy through transition, bringing attention to how we arrive in the world and the transformation to living life more gracefully.
She believes that yoga is an expression of joy and an incredible lens for self-awareness and compassion. Annabel has been practicing yoga for 10 years and completed her RYT-200, Registered yoga teacher training at Asheville Yoga Center. She is excited to share her love and experience of yoga and welcomes all students, of all levels to join in her practice.
A B O U T  A N N A B E L
Using conscious breathing with classical movements and yin techniques, Slow Flow and Yin will leave you relaxed and rejuvenated. Moving at a slower pace, the first half of class uses a mindful breath-based vinyasa flow to build strength and flexibility. The second half of class finds you down on the mat holding yin poses for longer periods of time, opening up the body to help release deeply stored tension. This class is a gentle approach to yoga practice with an emphasis on stabilization and "active stretching." Harnessing your body's energy to promote inner stillness and peace, the two styles together are transformative.