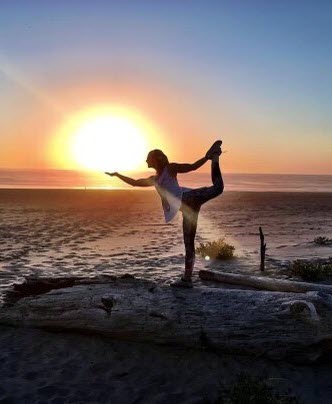 Caitlin McGinty Background
Caitlin was introduced to yoga in 2013 in a corporate environment. She instantly fell in love with the ability to take yoga off the mat and back into her day. Through several job transitions, yoga continued to be her constant source of peace and contentment. After practicing for 3 years, she realized she wanted to share the "magic" of yoga with more people. Caitlin received her RYT 200 from Cityoga in Indianapolis in July of 2016 under the guidance of Nikki Myers and Marsha Pappas. Caitlin's classes have a restorative nature with light-hearted humor and some great jams. Each class will help you get out of your mind, release tension and continue back into your day with a sense of clarity and energy.
Between playing tennis, riding horse and water skiing, she is always in need of pressing pause and getting on her mat.
In 2007, she was profoundly impacted by the book The Power of Now by Eckhart Tolle and attributes this influence to the wisdom that helps her guide others.