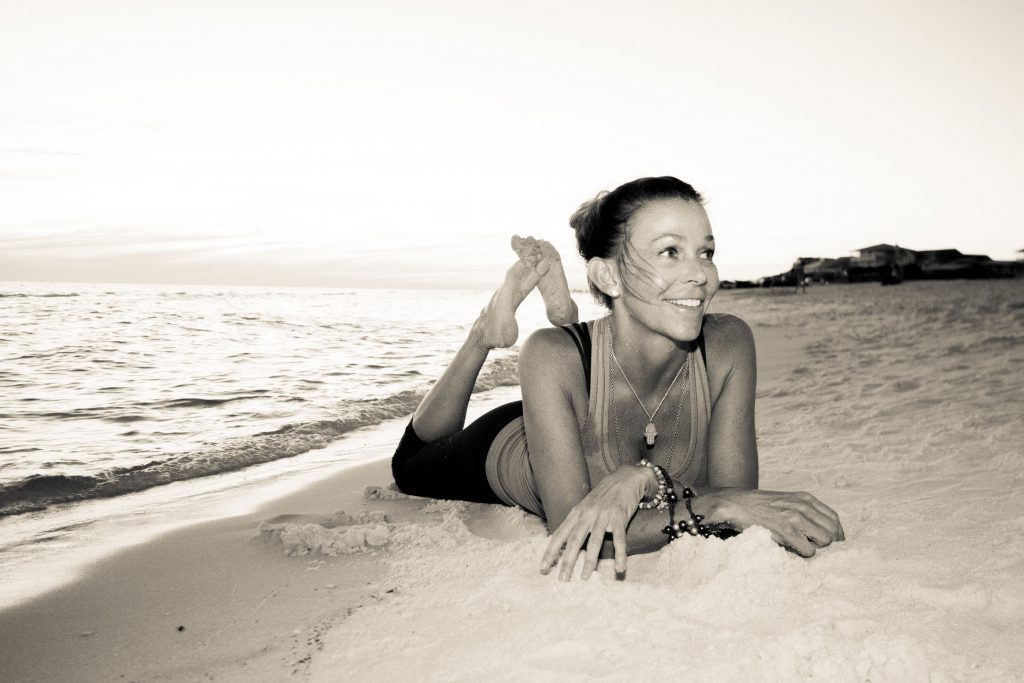 Laura's Yoga Background:
When I stepped onto my first yoga mat 25 years ago it was not just a class, it was a calling. A calling to come home to a place of movement, breath, soul, peace, and beauty.
I wake up every day excited to share my eclectic blend of sequencing with my students, it is my passion and my life's work.
Laura's Yoga Philosophy:
I love all styles of yoga blended into the art we produce on our mats! My students are my inspiration – always! My growth and dedication as a teacher has never waivered and I love sharing my passion for THE ART OF YOGA.
I love to laugh in my class so the body can feel light it.
My yoga is about en"light"enment not about en"heavy"ment.  In practice we work on what our energy is saying about us and whether we are choosing happiness or not !
I don't teach posing, I teach movement and energy and how that space we create and ourselves provides for freedom creativity and openness in our life . I love nurturing my students encouraging them to find joy in their movement. My journey in yoga is filled with light love truth and inner beauty .I hope to inspire others to find that same journey in themselves. If you can breathe then yoga is for you! If you can laugh and have a positive attitude then my class is for you.
Thank you for your support, your courage and your beauty all these years and may we share many more together. Follow me on instagram and facebook.
Learn more about her Vinyasa Flow Yoga Class.