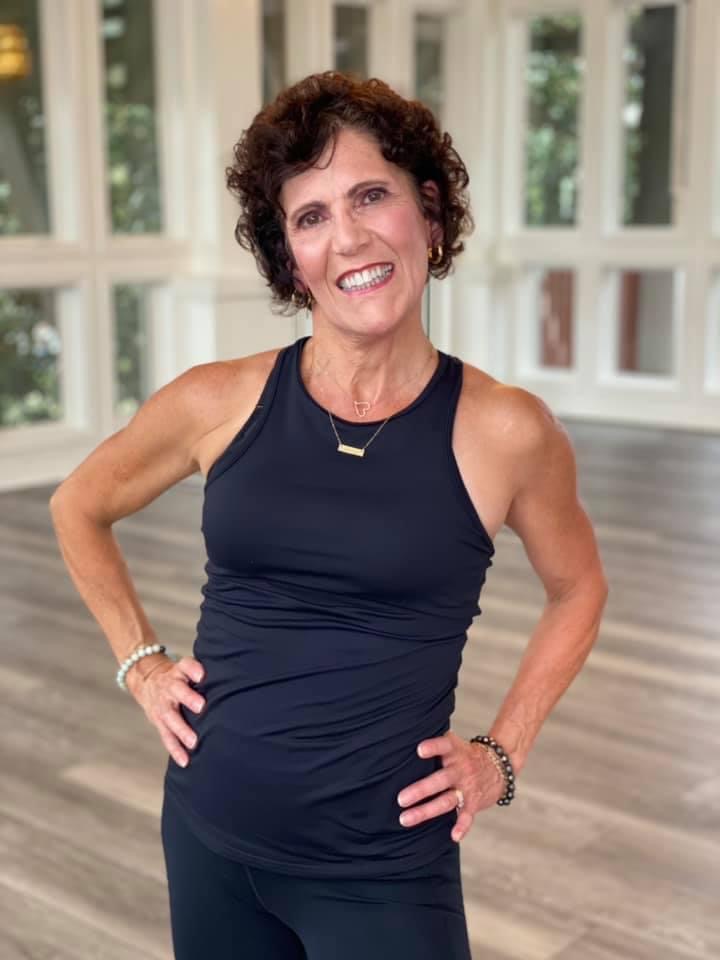 MARCIA ROBBINS Background
Marcia Robbins has been a Fitness Instructor for over 30 years. She is certified in Group Fitness with the Athletics and Fitness Associates of America (AFAA).
Marcia and her husband, Drew, have lived in Santa Rosa Beach since 2011. They own and operate Fit Your Way and 3 Pillar Health. They have two married children. (Their daughter, Tiffani Hendin, also teaches here at Studio 30A!) Marcia has been a Zumba instructor since 2007. Her Zumba classes are Intermediate to Advanced level, music-driven, dance fitness classes that include high energy, fast paced songs with slower recovery songs. Her classes always include a variety of International, Ballroom, Broadway and Popular rhythms and styles, mixed with fitness-based movements for a fun, energetic, sweaty class. You don't have to know how to dance to take a Zumba class. Marcia will break down any of the more difficult choreography, so you can have fun and get the BEST workout possible. She has a keen attention to detail and will encourage you to engage more muscles, while enjoying a variety of musical styles and fun choreography.