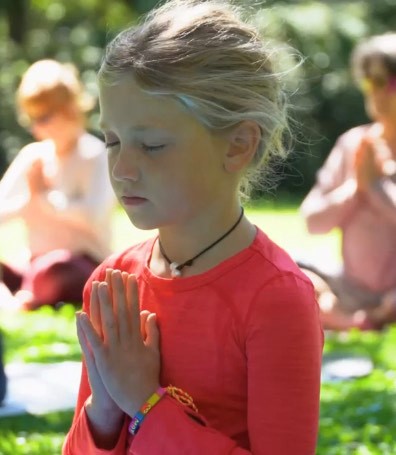 Check Back in August For Kids Yoga Falls Schedule
We are so excited to over yoga for kids beginning January 11, 2020, at Studio Thirty-A. The class is preferred for ages 5-12 (special exceptions are possible at the discretion of the instructor. Please email her directly for inquiries).
This 60 min class will start with open conversations about gratitude and allow the children to share information about their day in a safe space. We will move into mindful practices that will range from learning about breathwork, meditation, and the philosophy of yoga. We will have a fun, judgment-free environment ending with about 30 min of traditional yoga and stretching.
We will learn movements of yoga starting with the fundamentals and gradually layer additional flow for the goal of 10 min of continuous yoga. Because we will be learning the foundation of movement and building on to it, the class is suggested to sign up per quarter for a total of $300 per child (approx $100/month). To register your child for class Jan 11-April 5, 2020 please email McKenzie Burleigh at mckenzieburleigh@gmail.com or sign up online or through the Mind Body App (Students will be accepted on a first come first serve basis). (There will not be class held on March 8, 2020)."
JUST ADDED! $25 drop-in option for kids yoga – contact Kenzie directly at mckenzieburleigh@gmail.com for details