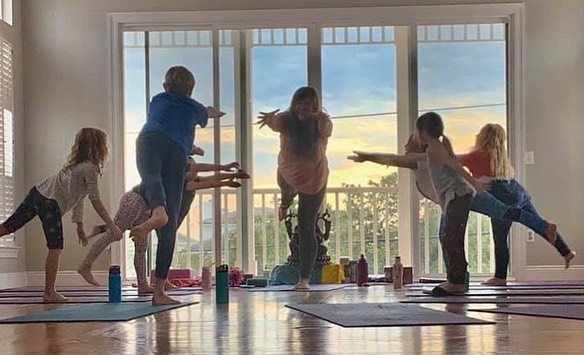 Preschool Class (ages 3-5): An introduction to Yoga for the tiniest of yogis!
Each class consists of a combination of story-telling, music and movement, breathing exercises, yoga sequences, mindful games and meditation. Your child will learn methods for regulating their emotions and feelings in a healthy and mindful way. Most importantly, Ashley will make sure they have FUN learning a beautiful practice that flows at your child's natural pace.
Intermediate Class (ages 6 and up):
In our Intermediate class, we go a little deeper into our practice and even begin to learn the names of asanas! Your child will learn yoga poses, breathing, and relaxation exercises that increase strength and flexibility, improve concentration, and cultivate a calm mind to manage stress in their daily lives. Our sequence takes the form of a story, as your child is guided on a journey through mindful movement, they learn to find their breath and how to discover the calm in their hearts.